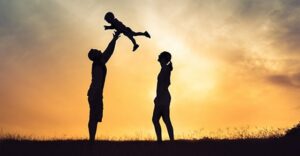 Adoption is the legal process required to establish a legal parent-child relationship when the adopting parent is not the biological or birth parent of the child. Once final, adoptive parents have all the legal rights and responsibilities of a parent-child relationship. The parent-child relationship between the adoptive parent and child is permanent and is exactly the same as that of a birth family. An adoptive parent can be a stepparent or domestic partner of one of the birth parents, a relative of the child who has been caring for the child, or someone not related to the child by blood. Adults can also be adopted by other adults so long as certain conditions are met. 
"If you have the heart for adoption, don't let fear stand in the way." – Dave Chapman. 
There are different types of adoptions:
Agency 
Independent 
Stepparent 
International 
Adoption of adults and married minors 
Different processes are required for different types of adoptions, it is important to consult with an experienced attorney who specializes in family law who can advise you on what you must do based on your case and needs. Our family law attorney, Heather A. Lewis, is available to discuss your case and adoption needs. Please call us at (760) 955-2500 to schedule a consultation or submit your contact information here.
Readers of this website should contact an attorney to obtain advice with respect to any particular legal matter, like an adoption.  No reader, user, or browser of this site should act or refrain from acting on the basis of information on this site without first seeking legal advice from counsel in the relevant jurisdiction.  Only your own individual attorney can provide assurances that the information contained herein – and your interpretation of it – is applicable or appropriate to your particular situation.  Use of, and access to, this website or any of the links or resources contained within the site do not create an attorney-client relationship between the reader, user, or browser and website authors, contributors, contributing law firms, or committee members and their respective employers.
The information provided on this website does not, and is not intended to, constitute legal advice; instead, all information, content, and materials available on this site are for general informational purposes only. Information on this website may not constitute the most up-to-date legal or other information. All liability with respect to actions taken or not taken based on the contents of this site are hereby expressly disclaimed. The content on this posting is provided "as is;" no representations are made that the content is error-free. This website contains links to other third-party websites. Such links are only for the convenience of the reader, user or browser; Lewis Legal Group, APC and its members do not recommend or endorse the contents of the third-party sites.