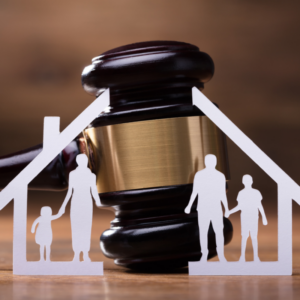 Our family law attorney Heather A. Lewis is a Family Law Specialist Certified by the State Bar of California as specializing in Family Law. With nearly a decade of experience in handling all types of divorce, legal separation, child custody, support (child and spousal), community property and post-judgment matters, Heather A. Lewis is experienced in navigating the Court and assisting litigants in their family law needs. Family law attorney Heather A. Lewis handles highly contentious custody battles, complex support and property issues, and disputed financial matters involving child support, spousal support, and attorneys fees.
Heather A. Lewis, CFLS, is a graduate of the University of La Verne College of Law (May 2014) and was awarded the Dean's Award at Graduation. Heather passed the bar exam in July 2014. Heather is one of the few family law attorneys certified as a legal specialist, and has been a family law specialist since 2019. Heather is a member of the Board of the High Desert Bar Association and held the position of President of the Bar Association for several years.
Issues related to your family can force you to make emotional, financial, and personal decisions that can be unexpected and overwhelming. From negotiating an agreement with your former spouse or co-parent of your child, to litigating a divorce, custody, visitation, or support issue in court, our family law attorney will work to protect you and fight for your interests. We provide the highest standard of legal service, and are experienced in guiding our client's through the legal process.
If you are looking for a family law attorney to represent you in an ongoing action, or are unsure where to start and what your options are, contact us here or at (760) 955-2500 to schedule a consultation to meet with Heather. Consultations are available in-person or by telephone.